Oliver Schlögl Is Sipwise's New Head Of Sales
Oliver Schlögl leads the Sales Team of Sipwise!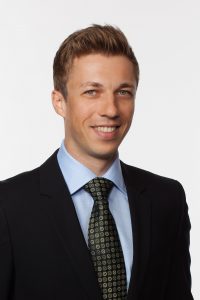 Oliver Schlögl (38) is taking charge of the sales department at Sipwise. The industry expert has been working for the company since 2013 and has previously been responsible for the support of new and existing customers in Central Europe. He will continue to manage his existing customers in the future.
The successful sales manager with experience in the management field has gained extensive technical knowledge during his many years of work in the ICT field. In his new role, he will also be responsible for the sales strategy development and the market presence of the company.
---
Oliver Schlögl (38) leitet ab Juli 2017 den Vertriebsbereich der Sipwise GmbH. Der Brancheninsider arbeitet seit 2013 für das Unternehmen und war bisher für die Betreuung von Neu- und Bestandskunden in Zentraleuropa zuständig. Seine bisherigen Kunden werden auch in Zukunft weiter von ihm betreut.
Der erfolgreiche Vertriebsmann verfügt über jahrelange Erfahrung im Managementbereich und hat aufgrund seiner Tätigkeit in der IKT Branche auch umfassendes technisches Wissen gesammelt. In seiner neuen Rolle übernimmt er nun auch Verantwortung für die strategische Weiterentwicklung des Vertriebs und den Marktauftritt des Unternehmens.
About Sipwise
Sipwise unified communication platforms are targeted at fixed, converged and wireless service providers supporting a variety of access technologies like Cable, xDSL, FTTx, WiFi and WiMAX, as well as "Over-the-Top" operators.
With years of expertise in VoIP and UC solutions, Sipwise works with clients on all continents and is servicing over 65 Telcos in 25 countries worldwide. Sipwise offers an unbeaten price-to-performance ratio to communication service providers, with ease of integration towards their technical, OSS and BSS infrastructure, as well as outstanding flexibility.