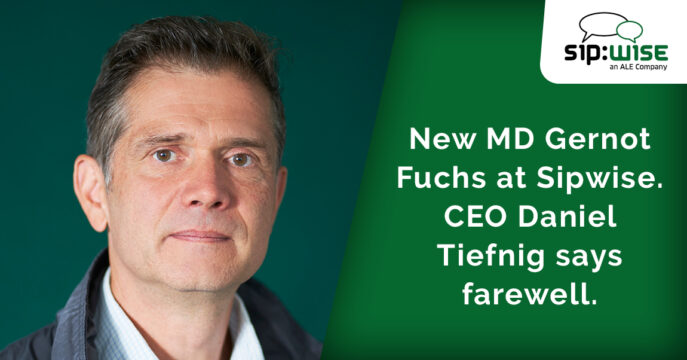 Daniel Tiefnig is leaving Sipwise. Gernot Fuchs takes over.
After 13 years, Daniel Tiefnig has decided to leave Sipwise as CEO to take a well-deserved break. Former CTO/COO Gernot Fuchs is taking over managing responsibilities, merging his functions with his new position as Managing Director.
Former CTO/COO Gernot Fuchs steps up as new Managing Director.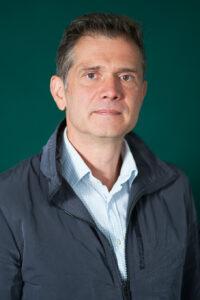 Daniel Tiefnig is handing over his role to Gernot Fuchs, who has successfully served as Sipwise CTO/COO to date, effective April 1st, 2021. Gernot becomes the new Sipwise Managing Director, merging the functions of COO/CTO with his new position. With a PhD in chemistry, Gernot has more than 25 years of experience in the telecommunications industry and has been with Sipwise since 2012.
Together with Alex Lutay, VP Development, Gernot will lead the evolution and development of our products that keep millions of people connected worldwide. Gernot's passion and dedication, as well as his high level of expertise within the industry will safely guide Sipwise through the dynamic telecom landscape. The whole team is looking forward to a productive and successful new era under the leadership of Gernot Fuchs!
Sipwise's outstanding journey from an open-source based Unified Communications Startup to Europe's leading provider of carrier-grade VoIP platforms with customers around the world started 13 years ago.
As CEO, Daniel Tiefnig has steered all milestones of Sipwise's history so far, safely guiding the company through venture capital investments, the Alcatel Lucent Enterprise acquisition and the ongoing COVID-19 pandemic. After this unique "tour-de-force", Daniel has decided to take some well-deserved time off.
On behalf of all employees and the management team, we would like to thank Daniel for his strong leadership of the international and highly interdisciplinary Sipwise team, which has had a lasting impact on both our products and business relationships all over the world.
About Sipwise
Sipwise's unified communication platforms are targeted at fixed, converged and wireless service providers supporting a variety of access technologies like mobile radio, Cable, xDSL, FTTx, WiFi and WiMAX. With years of expertise in VoIP and UC solutions, Sipwise works with clients all over the world and is supporting over 100 commercial deployments by MNOs, MVNOs, Telcos, cable network providers, utilities and "Over-the-Top"-operators.
For more information, please visit https://www.sipwise.com.