It also provides a reference implementation and integration of the latest features from the underlying core components like Kamailio and Sems, the worlds leading open source SIP engines. Based on this implementation, people can extend the system to fit their particular needs, or use it as best practice implementation to learn about various use cases possible to build on top of these components.
If you start with the Sipwise C5CE to build a lean and fast-to-market VoIP deployment, Sipwise offers various paths as you grow: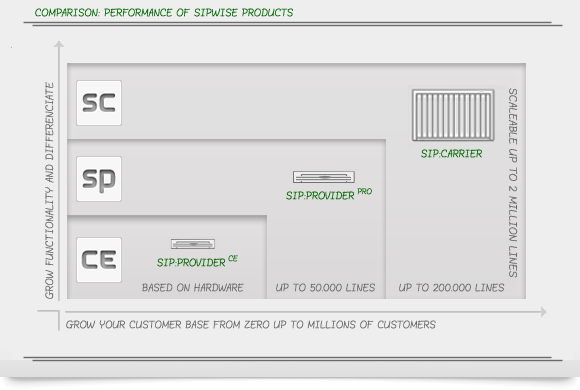 Operators can migrate seamlessy to the highly available C5PRO appliance or to the scalable C5Carrier platform with defined service level agreements, phone support and on-call duty for operating a serious VoIP business.