The Sipwise C5CE can be installed in a few steps within a couple of minutes and requires no knowledge about configuration files of specific software components.
The system is targeting small service providers, supporting any kind of access technologies like Cable, xDSL, FTTx, WiFi, WiMAX or Over The Top Mobile Access.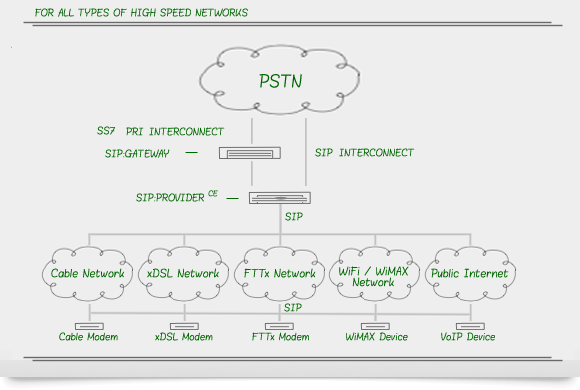 It can be used to easily create federated SIP networks using SIP-Trunks to other carriers or operators and allows to create PSTN interconnections.
With one free download you will have the most complete and powerful solution in the market. The community edition of our leading C5 appliance is open source and free of charge!