Sipwise at ANGACOM in Cologne
Sipwise Product News at Europe's Leading Business Platform for Broadband and Content ANGACOM
Sipwise is making a decisive step forward with its new products at this year's ANGACOM, presenting the Cloud PBX, the Unified Communication Server and the new Smartphone App.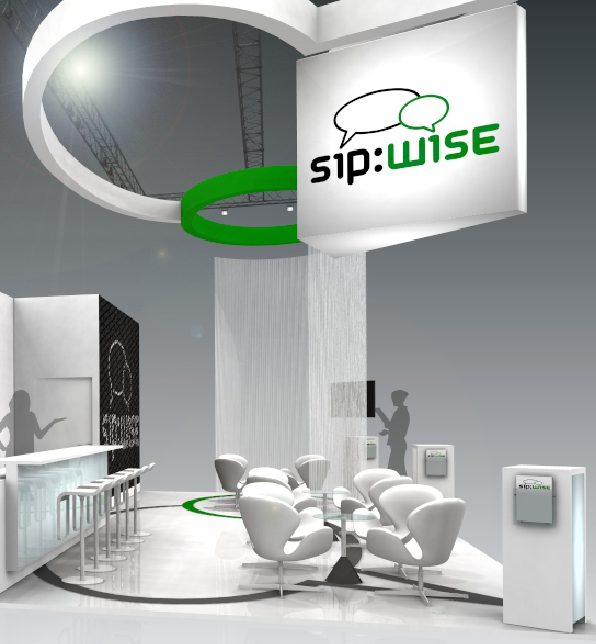 The trend from recent years continues: Today's Telecom world is dominated by rapidly changing needs and mobility. The sheer diversity of various tasks in demand require a flexible reliable partner who understands the market's needs – with an open architecture, fast solutions, and a highly efficient use of expertise. "We deliver the most comprehensive and cost effective Media Switching Platform", states Atilla Ceylan, MD of Sipwise proudly.
New to the Sipwise product portfolio and featured in Cologne this May:
» Unified Communication Server
» Cloud PBX
» Mobile and Desktop App
"Sipwise's product portfolio is the perfect realization of the trend toward tailor-made high-end communication solutions in a highly competitive market as well as of the growing importance of differentiation." Ceylan further explains.
Visitors to Sipwise´s booth T20 in Hall 10.1 will experience the company's latest mobile and desktop application products, the cloud solutions and will have the opportunity to test and try on-site. The fair takes place from May 20 – 22nd in Cologne, Germany.
Sipwise is the leading provider of innovative telecommunication solution of the next Generation. The company offers professional "Voice over IP" and Unified Communication (UC) solutions on hard- and software basis. Lately Sipwise introduced successfully its "NGN in a box" solution providing cost effective and simple access to Deutsche Telekom's new SIP-based NGN interconnect N-ICA.

Sipwise was founded in 2008 in Austria and operates globally with currently twenty employees. Development, consulting and sales are covered under one roof.

For questions and further information, please contact:
Sipwise GmbH, Susanne Windisch
Europaring F15, 2345 Brunn am Gebirge
Email: swindisch@sipwise.com, Office: +43(0)130120-12, Internet: www.sipwise.org