Sipwise @ Vienna Business Run 2013
For the first time in the history of the company, Sipwise participated in Austria´s most frequented running event, the Vienna Business Run.
The training sessions prior to the run were pulling the team closer together and were furthermore a great balance in the hectic phase before sip:provider CE v3.0 and sip:provider PRO v3.0 were released.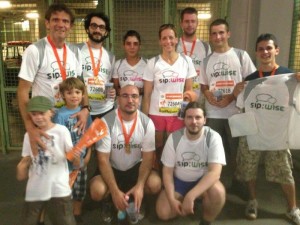 Congratulations to all teams for their outstanding performances, we are looking forward to the Business Run 2014!